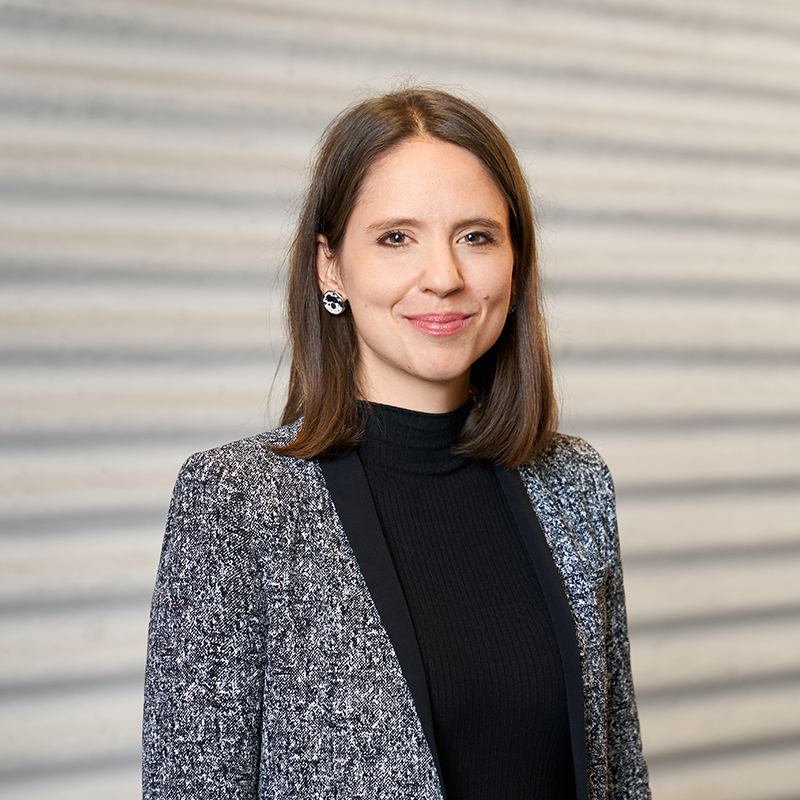 Melanie Gabriel
Co-founder & CMO
Expense Robot AG
Kategorie Innovation
Welche Bedeutung hat die Digitalisierung für Deine Karriere?
I co-founded my first startup Armoire Au Revoir back in 2012 for which we used digitization to turn the experience of the offline flea market into an app that reached more than 2000 users across the German and French-speaking part of Switzerland. It was also the point in my life where I became hooked on everything digital and tech-related. In 2014 I joined the B2B software company dizmo where I worked my way up to Head of Marketing (while doing my master's degree). After seeing first-hand the great opportunity that the digital world provides but also how much diversity this space still lacks, I wanted to be proactively changing this state and shed more light on and support other minorities (with different gender, socioeconomic or cultural background, skin color etc.) to get a seat at the decision table, this is why I joined the diversity platform WE SHAPE TECH as a board member in 2019. It was the same year, when I became an entrepreneur again by joining my four co-founders to found the AI & FinTech startup Expense Robot.
Unser diesjähriges Motto ist "Beyond next level". Wie kann Digitalisierung die Gesellschaft positiv verändern?
Digitalization is not only transforming the organizations and business models as we've known them (offering many more opportunities in terms of entrepreneurial endeavors, creativity and job opportunities) but also society at large. We have seen it in the current Corona crisis where people from all walks of life came together for hackathons to find incredible creative solutions. Tech startups that turned their fertility tracker into a coronavirus tracker (Velmio, Ava etc.), platforms to bring together 'helpers' who can aid their fellow citizens with things like buying basic food (Colivery) or even teenagers who taught themselves about coding and created one of the best pandemic trackers (Avi Schiffmann). These are movements that give me hope for our society but make me vividly aware of how crucial it is to include the whole range of society and not just one kind of people. #WeShapeTech
Das Projekt
Expense Robot enables companies to automate their expense and credit card processes using artificial intelligence. The entire process from the photo to the correct booking and payment to the employees is thus possible in a few clicks. Why is it unique? Expense Robot goes further than traditional tools as it automates the relevant processes for everyone – employees, manager and the finance team. Founded in 2019, Expense Robot went live with a first wave of customers in September of the same year. In the short-period of time since then, the five co-founders and their team have already landed renowned global customers like Swissquote, Kägi, Ameropa or SkyCell. Additionally, in March 2020 they announced a CHF 1.7m seed round co-led by Swisscom and SIX with participation from angel investors such as the founders of Doodle and Contavista.