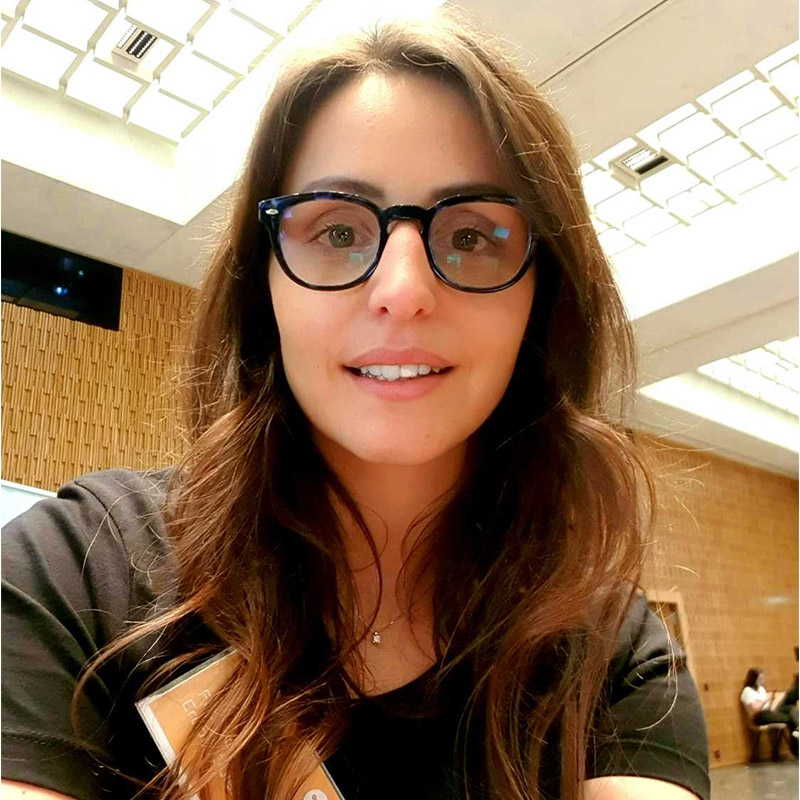 Federica Suardi
Big Data Architect and Engineer
Scigility
Kategorie Digital Transformation

Welche Bedeutung hat die Digitalisierung für die Karriere Deiner nominierten Person?
Digital transformation is not just about implementation of technologies into all areas of business, in order to automatize tasks and better answer customer needs. It is in fact about discovering new frontiers to push the business (data or technology driven) and the skills: this turns out to be based less about technology and more about people. My talent is based not only on the ability to adapt (fast) to the change, but also to drive it. The need of combining strong technical skills with as well strong soft skills has always been necessary to succeed in my job.
This is of course necessary as well for the business: unlocking success in digital transformation intrinsically means to unlock the talent of the individuals working on it.
Unser diesjähriges Motto ist "Beyond next level". Wie kann Digitalisierung die Gesellschaft positiv verändern?
Digitalization can be very dangerous to our privacy, security. But the potential advantages that we can unlock thanks to it are worth it: sustainability and environment, digital economy, medicine, society and human rights. It is to be considered as a tool, a weapon, and only the individuals can make the difference in turning it a positive or a negative one.
Das Projekt
I work in Scigility as IT consultant for the Zentrale Stelle Verpackungsregister (ZSVR), a foundation that has the authority of sovereign the functions of the German Packaging Act, which aims to minimize the impact of packaging waste on the environment by increasing the recycling rates. The mandate of the foundation is to establish a transparent and fair distribution of the costs of the disposal and the recycling system, and it was literally built around the German laws.
My project aims to help the foundation to accomplish the sovereign tasks of the organization by verifying, monitoring and validating the parties involved in both the packaging and the recycling cycle.
We work in the area of the Big Data, so we have implemented a Data Platform with the latest state-of-the-art technologies which, with the help of Machine Learning and Artificial Intelligence, is capable to analyze the data and capture anomalies and fraud, and as well as supporting the investigation work of the ZSVR's law department.
The project involves various challenges which spam from business requirements definition, data sources and data quality, governance, security, legal to of course algorithms, tools and industrialization.
The project was presented to the European Union Committee: the long term goal of the foundation is as well to act as an example for implementing the same concept in all of the countries of the EU community.